The Honda Civic EM2/ES1/ES2 K-Swap Guide
Learn everything you need about required parts and costs.
Get detailed step-by-step instructions on every single aspect of the swap process, from engine removal to the final, ready-to-drive car.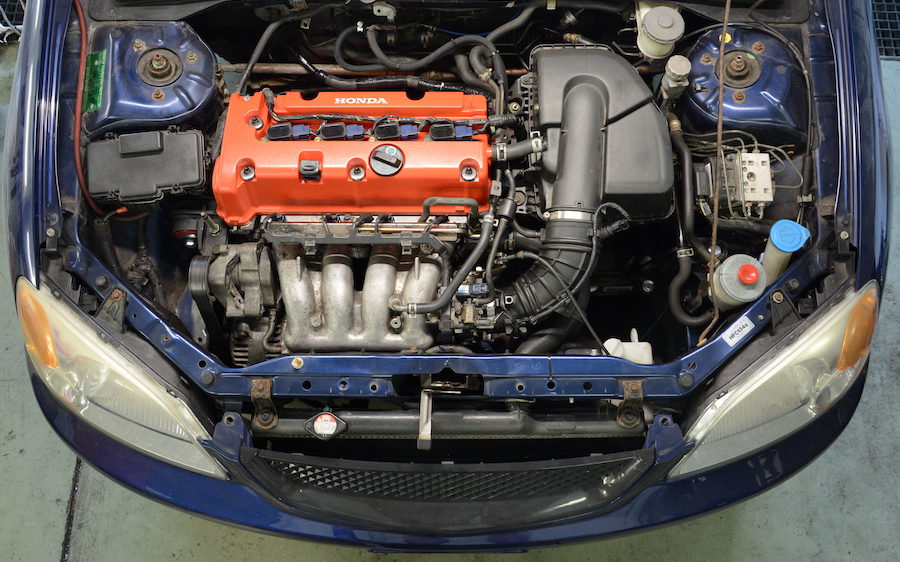 Step 1)  Gather all required parts
Depending on the motor you want to swap into your car and your plans on power steering, brakes, and 5-lug conversions, your parts list can be highly individual.
In our Civic EM2/ES1/ES2 K-Swap Parts List program (included), we show you everything which is required.
We put the focus on essential parts, to keep the project's total low.
With some clever modification, you can keep a bunch of stock parts in your car. There's no need to replace them.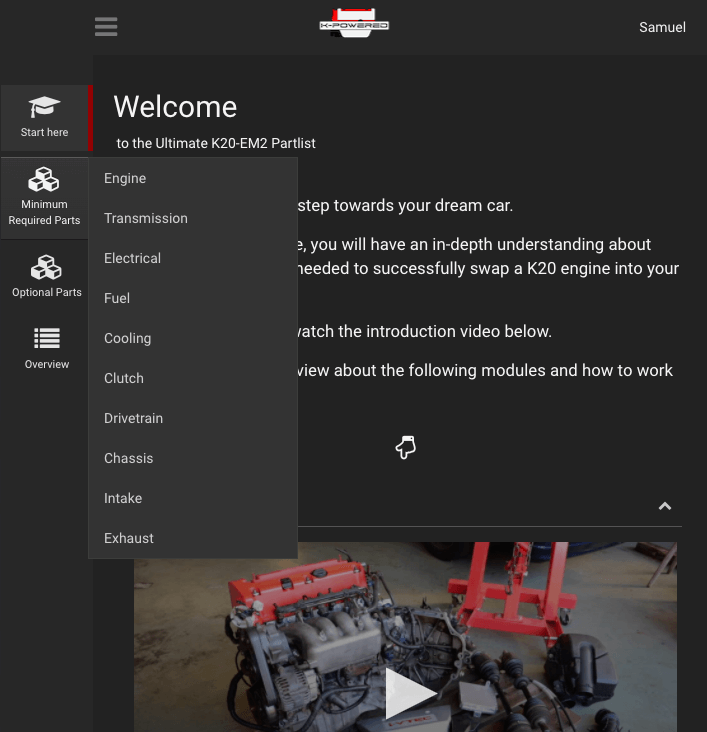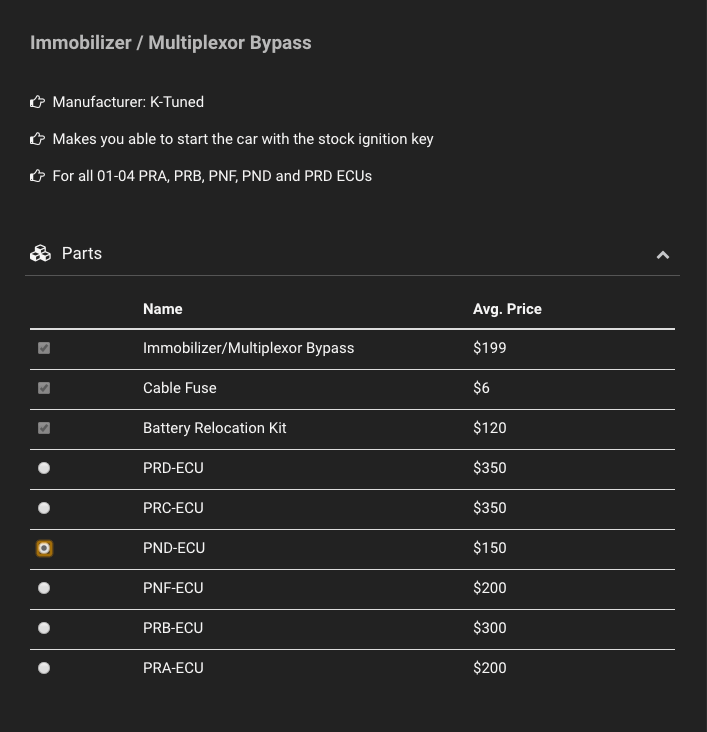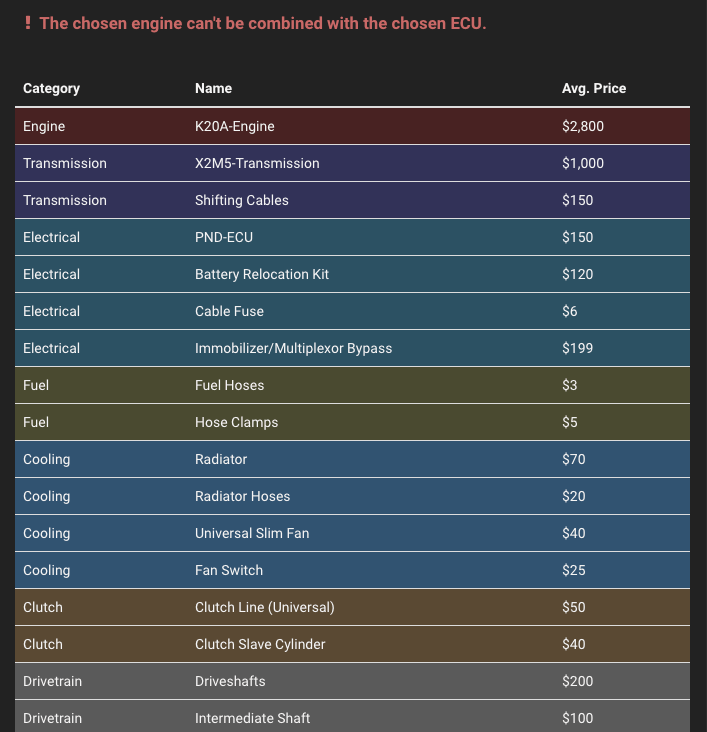 Step 2)  Install the engine
After we got everything we need, we can start working on the car.
The Civic EM2/ES1/ES2 K-Swap Guide gives you the most detailed instructions you can find. We show you the entire swap process by K-Swapping a stock '03 Honda Civic EM2 with a K20A2 motor.
Every module is audio moderated to give you clear guidance which you can follow.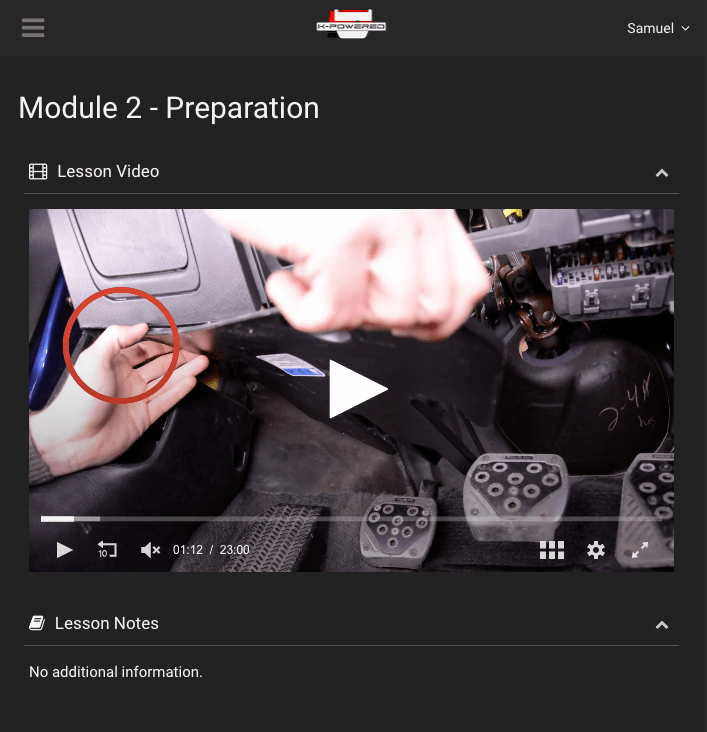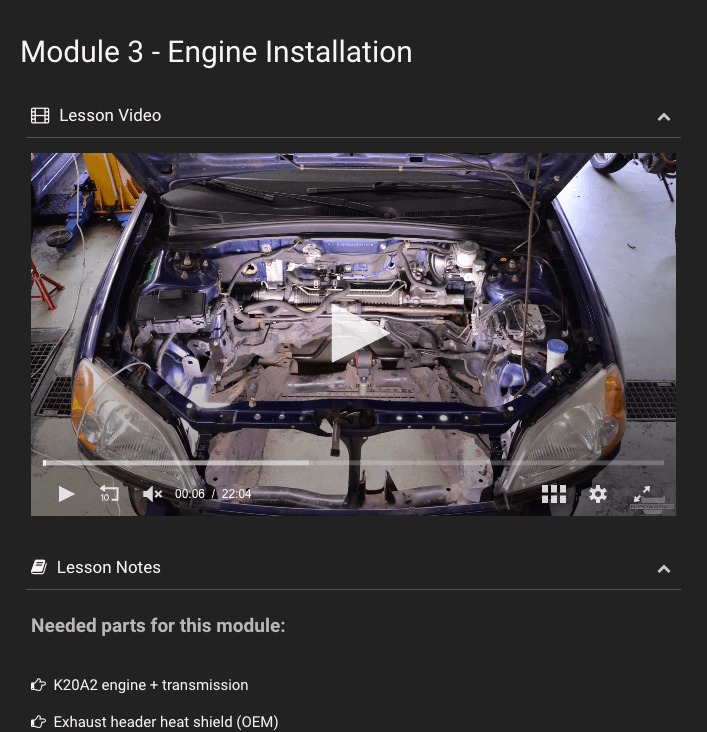 Step 3)  Fire it up
Now we need to supply the engine with battery power, fuel, water, and oil.
The electrical wiring is probably the most complicated section of the swap process.
Our Civic EM2/ES1/ES2 K-Swap Wiring Guide (included) shows you exactly how to re-wire the K-Series engine harness, as well as wiring in the air fuel ratio sensor.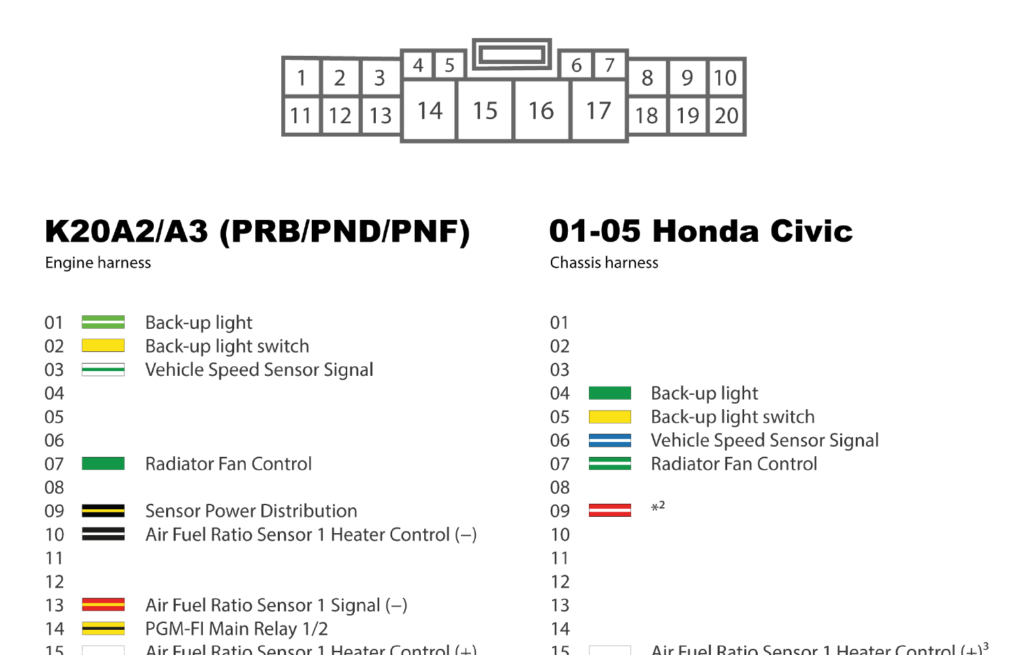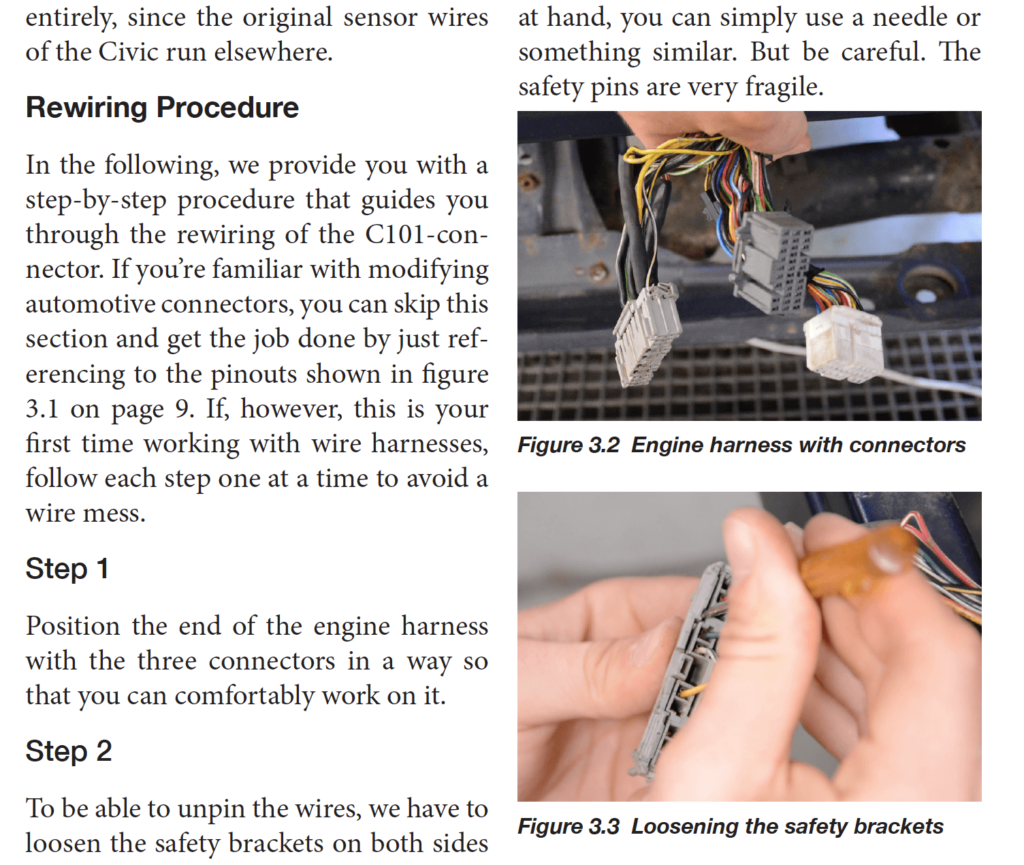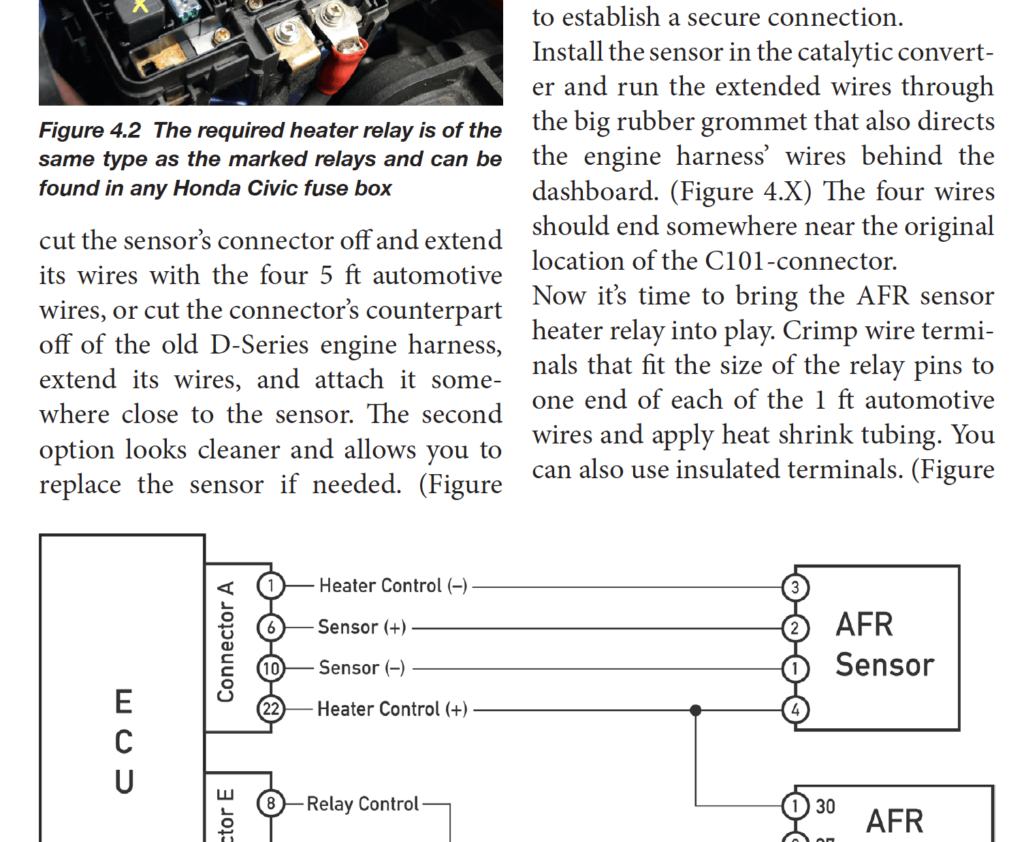 Frequently Asked Questions
"Can I swap my car at home?"
You might have noticed the car lift shown in the photos of my first K-Swap. However we have access to a professional shop, the entire swap guide is based on a basic toolset everyone has at home (or could buy for cheap).
Besides an engine hoist, there are no special tools required. The swap can get done even without a hoist if you gather a few strong guys.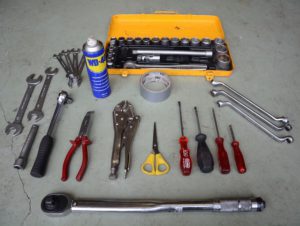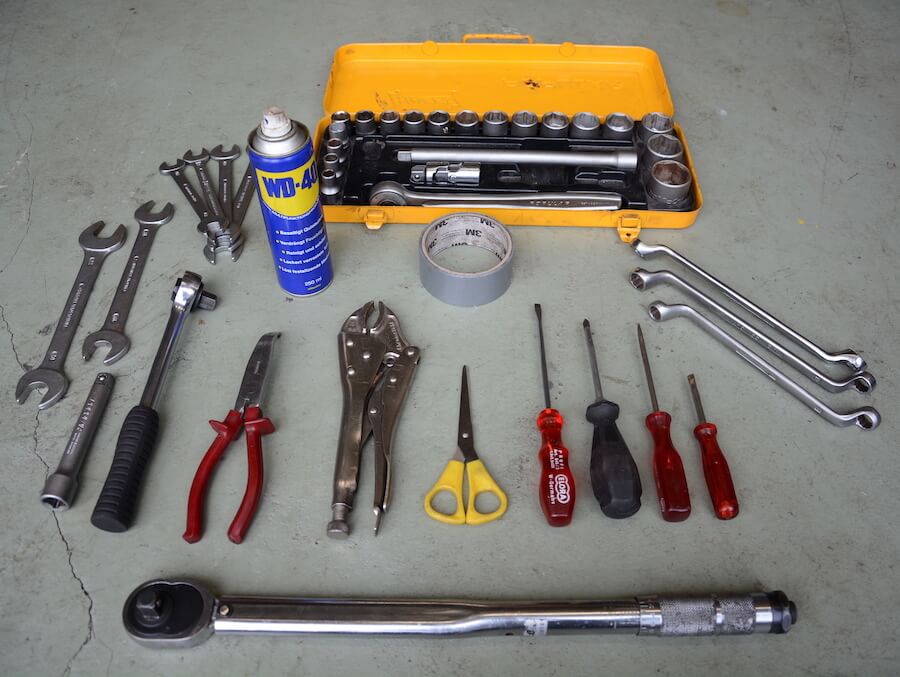 "Can I afford a K-Swap?"
There's no reason to take on a K-Swap challenge if it's out of your personal budget. Depending on the specific K-Series engine you want to install, the entire swap will cost you between $4,000 - $6,000. The swap guide shows you how to save money on a bunch of components by modifying the stock parts your car comes with.
"Is this guide detailed enough?"
The main goal of the 01-05 Civic K-Swap Guide is to give you the most detailed guidance you can get. This is why we did a K-Swap on a stock '03 Civic EM2 while recording every single movement we took.
To give you an idea of the format, we included the first part of the Engine Removal Module below:
"Do I need automotive knowledge?"
Due to the extreme detail, you just have to follow our guidance. The swap guide is made for beginners who haven't spent much time working on cars. But even if you're more experienced, you'll learn the tricks of the trade of the K-Swap process, especially when it comes to more advanced topics like the electrical wiring.
"Can I remain my 4-lug wheel hubs?"
Yes. The 01-05 K-Swap Parts List shows you different driveshaft, wheel hub, and brake upgrade options, but the swap guide focuses solely on the motor and remains the stock brakes and 4-lug wheel hubs.
"Is this swap worth the money?"
There are different pathways on how to increase the power output of your Civic. In comparison with modifying the stock engine for better airflow or a turbocharged setup, and considering reliability, a K-Swap gives you the best bang for the buck.
Besides, a K-Series engine is the perfect fundament for any future modification plans you might have. If you leave it stock, you'll get a reliable and powerful engine that really transforms your car.
"Does this guide cover K20Z/K24 swaps?"
We specifically refer to K20A2/A3 motors and explain the entire swap process around these engines. The swap of a newer K20Z or a K24 engine is very similar since the majority of the parts list and the installation itself look the same. However, there are a few differences in the wiring and some specific parts.
AN UNBEATABLE GUARANTEE:
TRY OUR CIVIC EM2/ES1/ES2 K-SWAP GUIDE FOR 30 DAYS, 100% RISK-FREE
We believe in our products and the value they offer. We tested the program by ourselves to ensure that it really works and the information is correct. However, you're maybe still uncertain if a K-Swap is right for you and want to test the waters first.
That's why we're offering you an unbeatable 30-Day-Money-Back Guarantee.
If you're unsatisfied with the program during your test month, just send us an email and we'll refund you 100% of your price.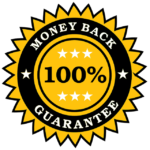 Are You Ready For Your K-Swap?
Join our program NOW and take the first steps towards your dream car:
SUMMER SALE
Use code SUMMER at the checkout for a
30% discount
ENDS TODAY - BLACK FRIDAY SALE
Use code FRIDAY at the checkout for a
50% discount
EM2/ES1/ES2 K-Swap Wiring Guide
EM2/ES1/ES2 K-Swap Parts List
EM2/ES1/ES2 K-Swap Guide
K-Swap Parts List INCLUDED
K-Swap Wiring Guide INCLUDED
What Do Other Honda Tuners Say?
Andy
"Good purchase and I do recommend, provides some good information about parts planning."
Nathan
"Thank you for the Info! This really gives me a idea now how and what to do! Really thank you!"
Damian
"Excellent product found it to be very helpful and informative"
Júlio
"Already finished my swap and already running without any troubles :-)!! Many thanks for your support."
Shadleigh
"Sam you have done something really great here. Before this tutorial I wanted to pay someone to put this motor in now, I can do it myself."
Veselin
"Hello Samuel, You have done a very good job..congratulations!!"
Ivan
"Hi everyone, I'm a Spanish Honda lover, living in Italy. One of my dreams was to do a K20 Swap. I have a Honda FRV family car, and I bought a Type R civic K20 engine. Thanks to this guide and the help of Samuel, I did it. Finally, the car is ruining and everything is working. Thank you K-Powered team!!!"
Avi
"This guide gave me the confidence to buy a K20A2. I'm very new to the car scene and I want to learn badly. This guide has been a great help. If there was a video on ac and heat, that would be dope. Also, I think it would be cool if they added another course, where they take apart the engine, redo the seals, timing chain, all that. Other than that, the course is excellent. They answer any little questions I have over email as well. Would highly recommend."
SUMMER SALE
Use code SUMMER at the checkout for a
30% discount
ENDS TODAY - BLACK FRIDAY SALE
Use code FRIDAY at the checkout for a
50% discount
EM2/ES1/ES2 K-Swap Wiring Guide
EM2/ES1/ES2 K-Swap Parts List
EM2/ES1/ES2 K-Swap Guide
K-Swap Parts List INCLUDED
K-Swap Wiring Guide INCLUDED