The Honda Civic EM2/ES1/ES2 K-Swap Guide
Learn everything you need about required parts and costs.
Get detailed step-by-step instructions on every single aspect of the swap process, from engine removal to the final, ready-to-drive car.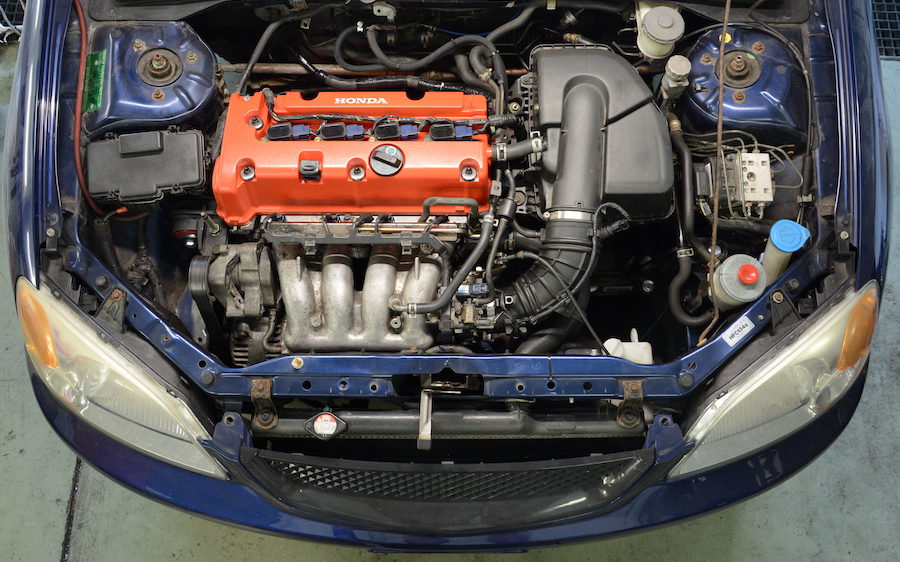 Step 1)  Gather all required parts
Depending on the motor you want to swap into your car and your plans on power steering, brakes, and 5-lug conversions, your parts list can be highly individual.
In our Civic EM2/ES1/ES2 K-Swap Parts List program (included), we show you everything which is required.
We put the focus on essential parts, to keep the project's total low.
With some clever modification, you can keep a bunch of stock parts in your car. There's no need to replace them.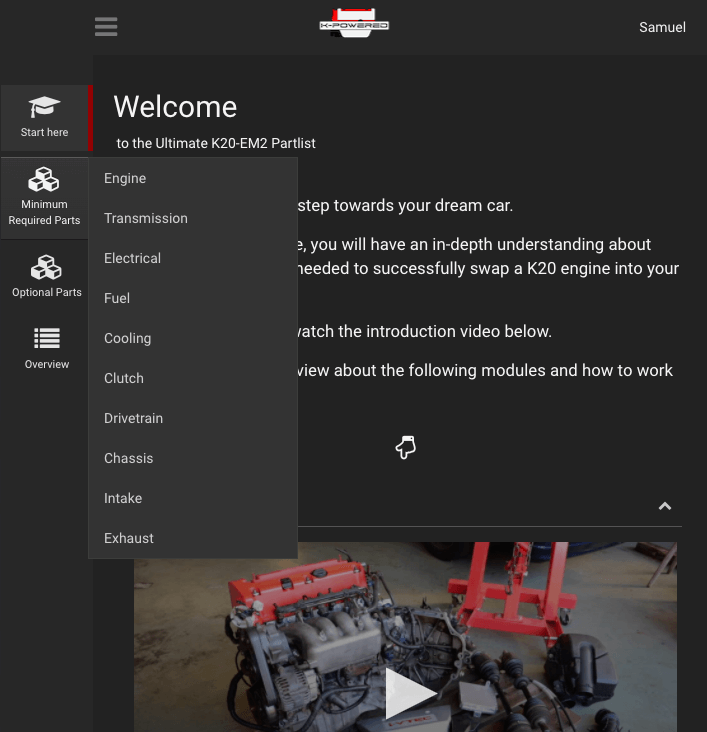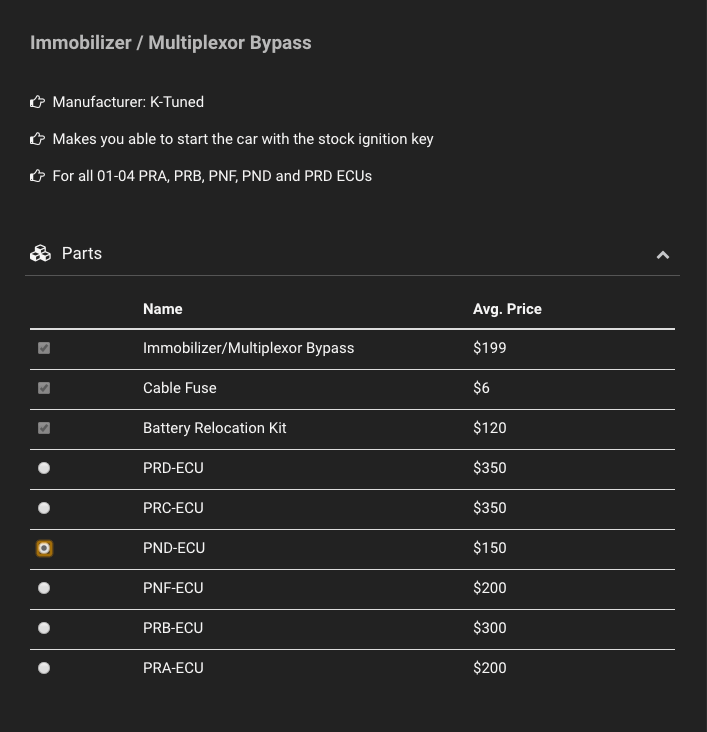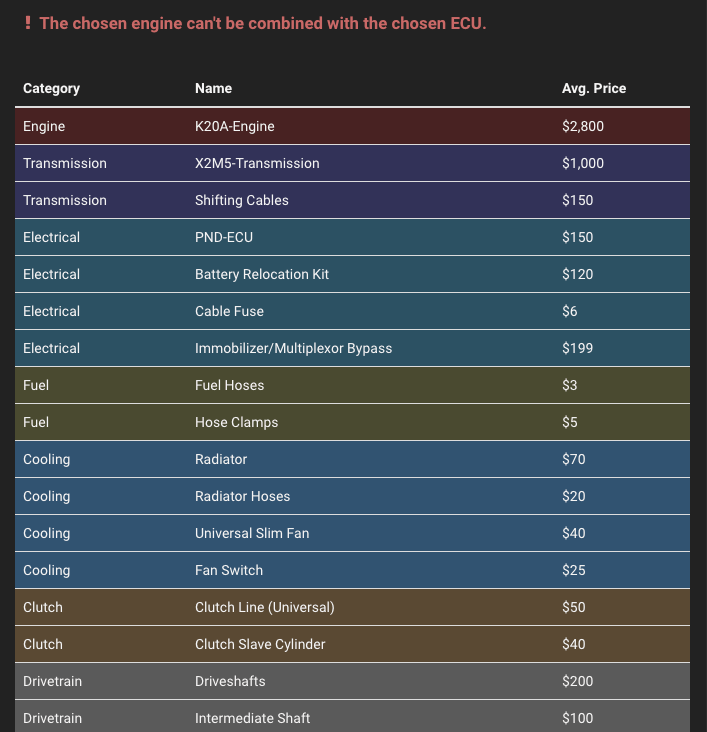 Step 2)  Install the engine
After we got everything we need, we can start working on the car.
The Civic EM2/ES1/ES2 K-Swap Guide gives you the most detailed instructions you can find. We show you the entire swap process by K-Swapping a stock '03 Honda Civic EM2 with a K20A2 motor.
Every module is audio moderated to give you clear guidance which you can follow.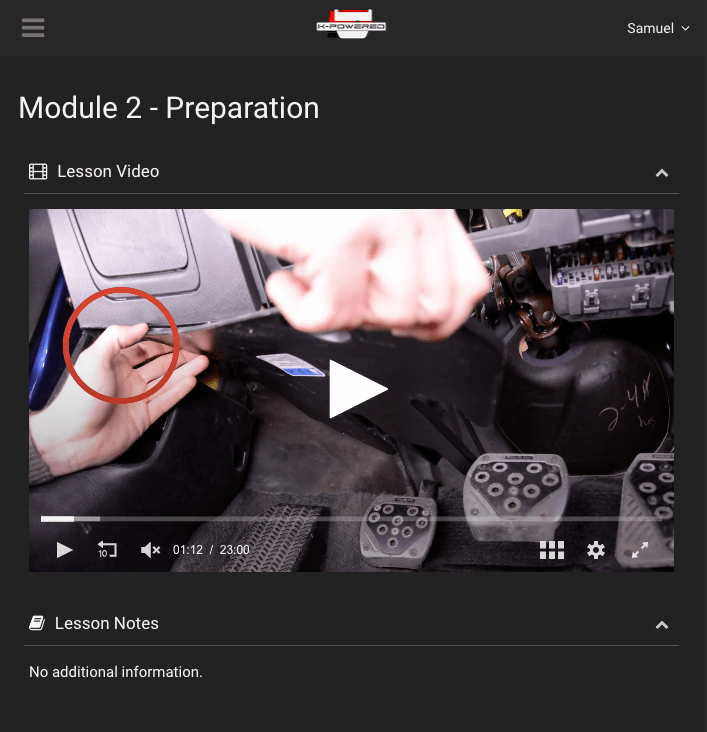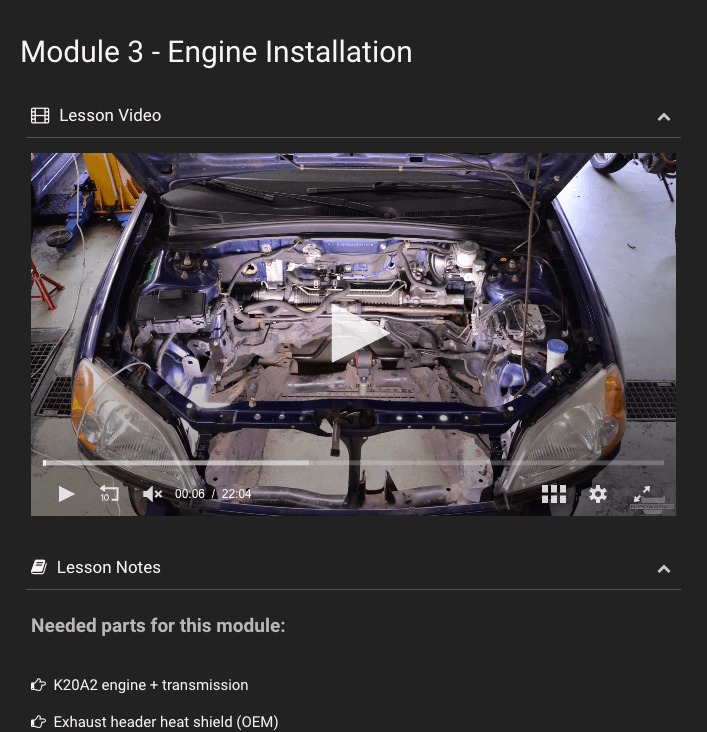 Step 3)  Fire it up
Now we need to supply the engine with battery power, fuel, water, and oil.
The electrical wiring is probably the most complicated section of the swap process.
Our Civic EM2/ES1/ES2 K-Swap Wiring Guide (included) shows you exactly how to re-wire the K-Series engine harness, as well as wiring in the air fuel ratio sensor.